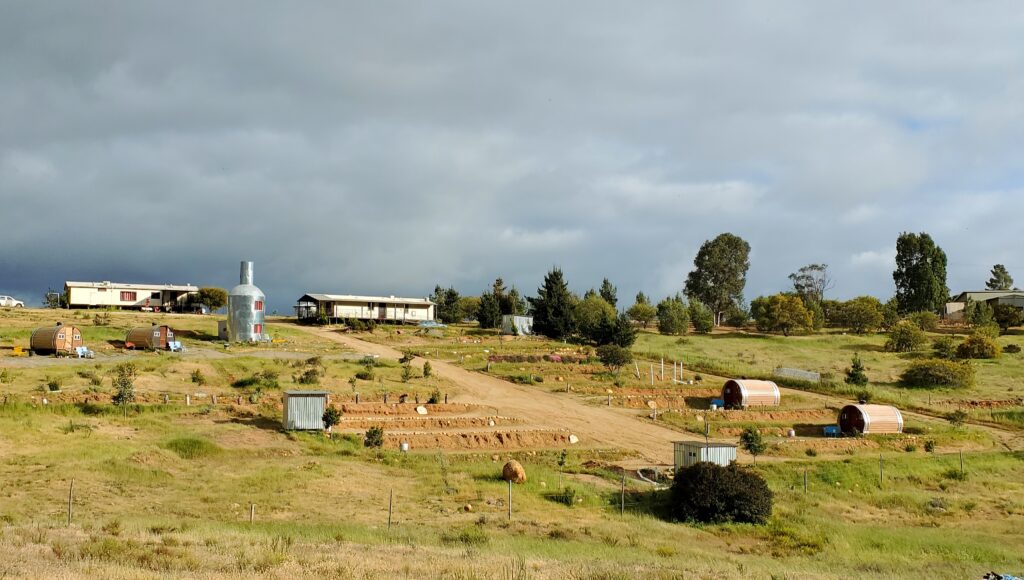 RV Spaces
We offer 9 spaces total. All spaces have 20 amps power, and three with full service water and sewage.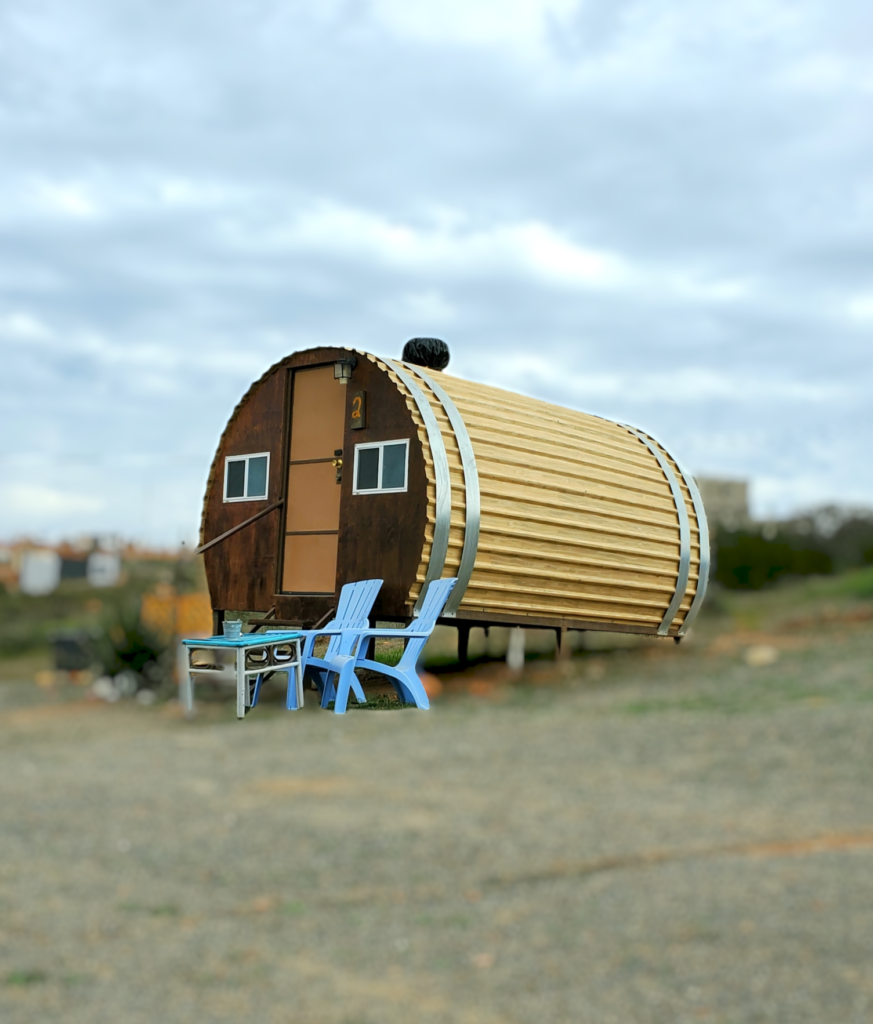 Wine Barrel Pods
Rest peacefully under the stars in one of our hand crafted Wine Barrel Pods, our most popular and coveted accomodation at El Valle RV Park.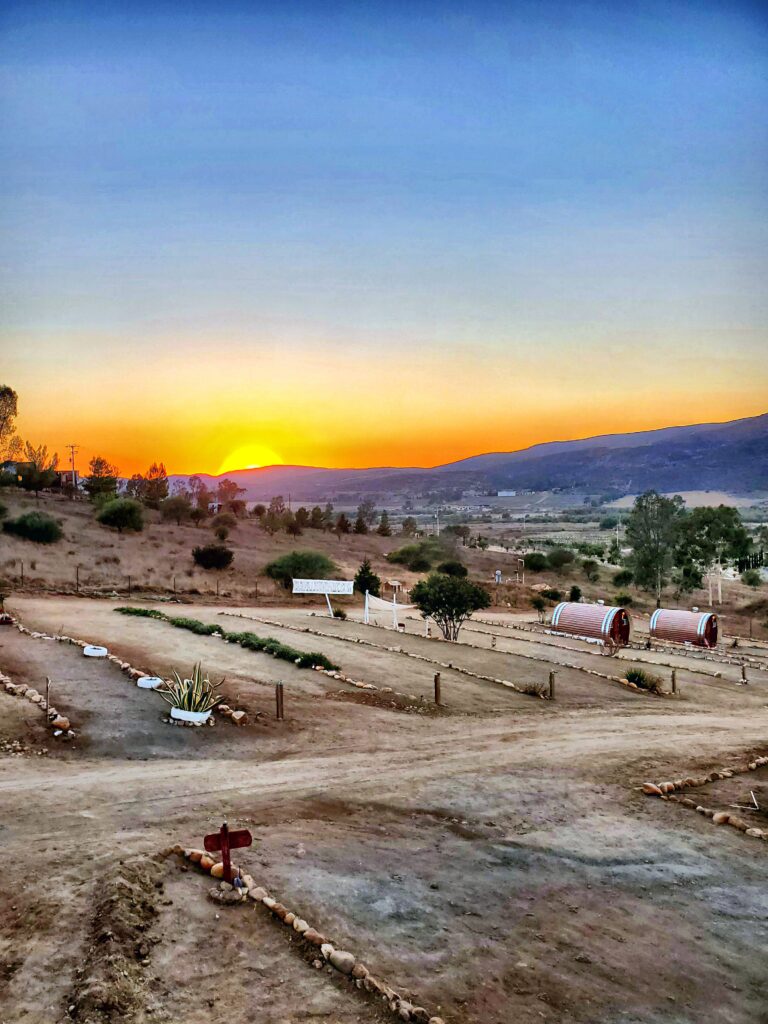 Campsites
Camp safely with us on our campsites located within our gated park, equipped with sanitary facilities and rustic firepits to enjoy the natural beauty of Valle de Guadalupe.
GIANT WINE BOTTLE
This is the wine lover's ultimate bucket list check. Our newest homage to VdG is a towering 30 foot giant metallic wine bottle. A two story design that offers you a cozy, amazing view from the bedroom on top, along with a circular set of stairs, full bathroom and a living room with all the amenities needed to make your stay very comfortable, romantic and memorable one.
Come visit
EL Valle RV Park makes your exploration of Valle de Guadalupe comfortable, peaceful, and relaxing. Come stay with us after a long day of eating some of the world's finest cuisine and tasting the finest variety of wines imaginable.